4 Nozzle kit with nozzle holder-JROD nozzle
Regular price
$89.99
Sale price
$74.95
Unit price
per
Sale
Sold out
4 Nozzle kit with nozzle holder-JROD nozzle
The JROD is a vital tool for the commercial pressure washer and the homeowner alike! With the JROD from Pressure City, quickly switch between rinse and soap nozzles and keep them together and organized for fast access!
Included will be the correct nozzles for your machine with a stainless steel 4 position nozzle holder, commonly referred to as a J ROD.
All kits come with a 0 degree rinse nozzle, a 0 degree soap nozzle, a 25 degree rinse nozzle, and a 25 degree soap nozzle custom sized to work with the GPM selected. 
 Features and Benefits:
5000PSI maximum
Stainless steel construction
4 nozzles included
2 rinsing nozzles and 2 soaping nozzles preselected by your GPM
Share
View full details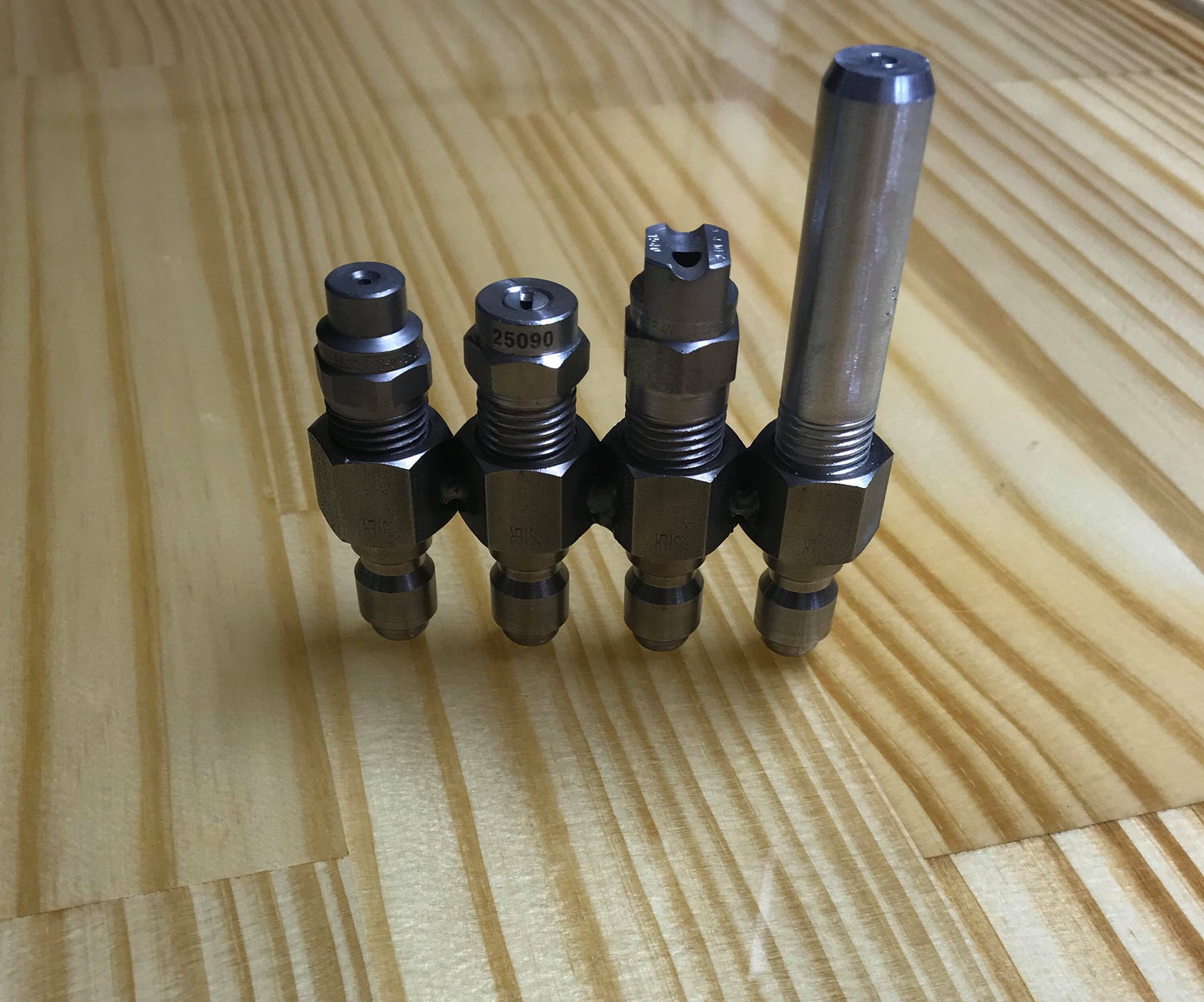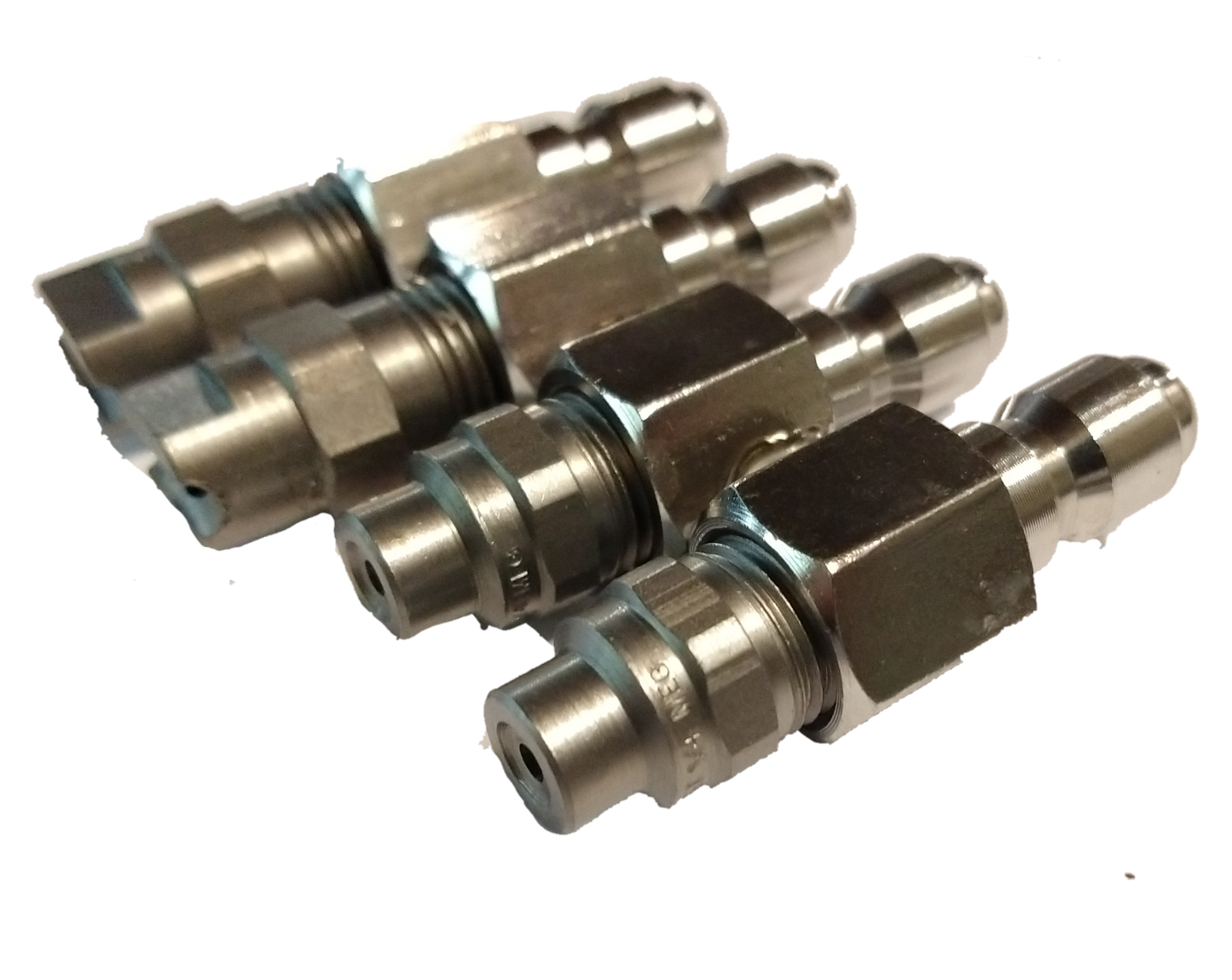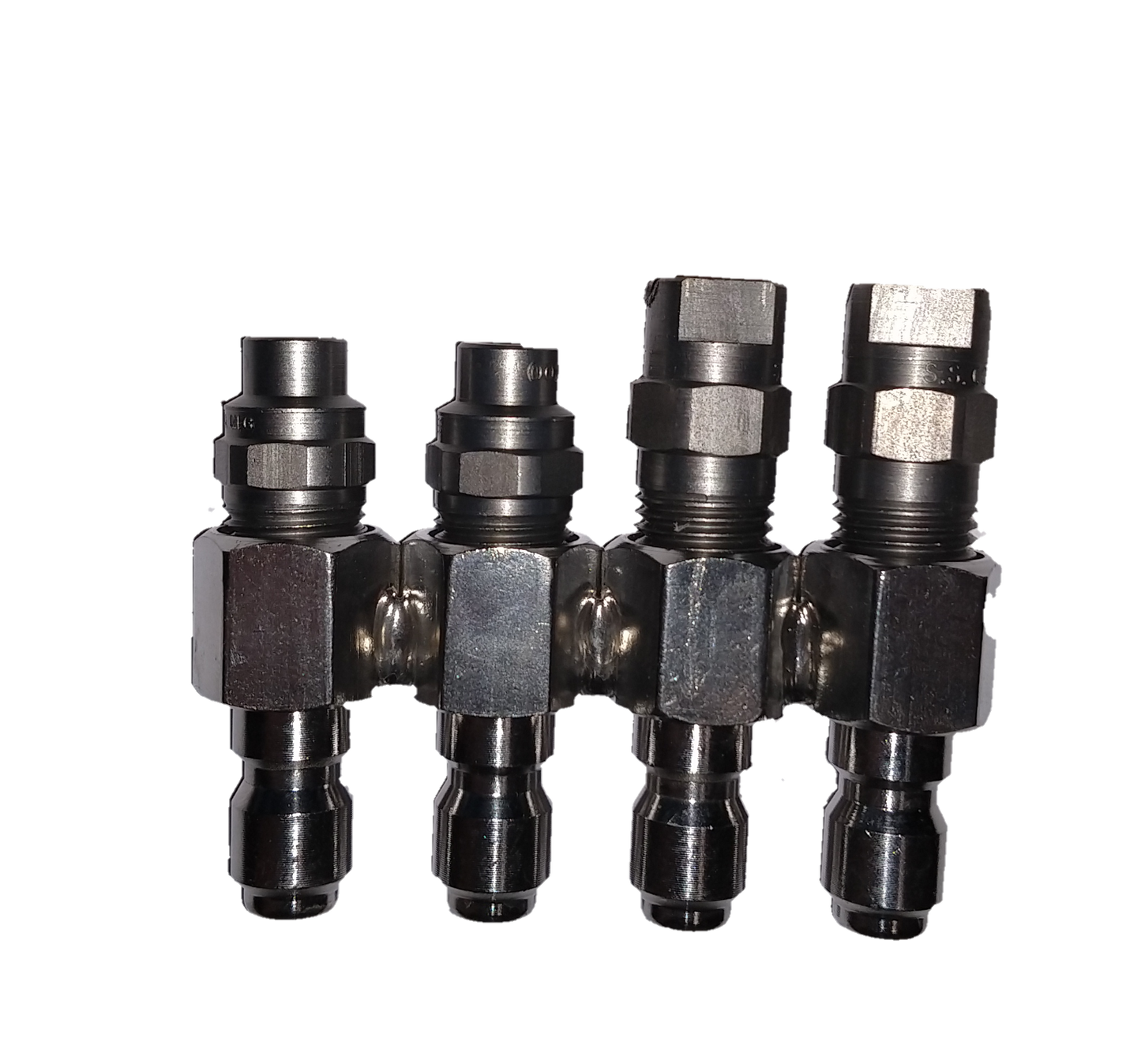 Long range not very good
Tried using the long range soap nozzle and it spread out and was not a direct stream and did not reach very high.
Jrod
Perfect.. and fast shipping.
Soap nozzles did not pull soap and no response from customer service
I received my jrod about a month ago and have been emailing and constantly trying to contact Pressure City about my nozzles not pulling soap. All I ask is good customer service and some help on getting the right nozzles. I have been ignored in two emails one call and multiple Facebook messages.
Hello Emery! I apologize we didn't meet your expectations! The nozzles are directly related to the size downstream injector being used. If the injector is too big of size the nozzles won't pull any soap. Did you purchase the injector from us or was it equipped with the machine?g
4 Nozzle kit with nozzle holder-JROD nozzle
Thank you for the review Albert! We appreciate your business.