Long range nozzle - shooter tip THE LONE RANGER!
Regular price
Sale price
$40.99
Unit price
per
Sale
Sold out
DON'T GET SHORT WITH US!
GET YOUR LONE RANGER NOZZLE TODAY!
Easily double your reach with this long-range nozzle, the BEST second story tip on the market!
Can reach up to 4 stories
Stay safe on the ground, no more ladders!
USA MADE STAINLESS STEEL
Includes 1/4" FNPT plug
Draws soap with properly sized downstream injector
Low pressure, High volume cleaning action
The LONE RANGER nozzle is HANDMADE in the USA of high quality STAINLESS STEEL for long term durability. Not cheaper aluminum or brass. Stainless steel is much harder to work with but provides much better results and higher chemical resistance than other metals. Don't Get left behind, get the best nozzle on the market today! Most users report adding an additional 10+ feet over out standard JROD set along with a better and more defined stream and more than double the range of the standard nozzles included with your machine!
You can purchase this in a JROD or Hurricane Quad Coupler Kit below!
JROD(please select size)
https://pressurecity.com/collections/nozzles-tips-and-injectors/products/4-nozzle-kit-with-nozzle-holder?variant=9052392095809
Hurricane Quad Coupler (please select size & color)
https://pressurecity.com/collections/nozzles-tips-and-injectors/products/hurricane-quad-nozzle-kit?variant=29163063836737
Share
View full details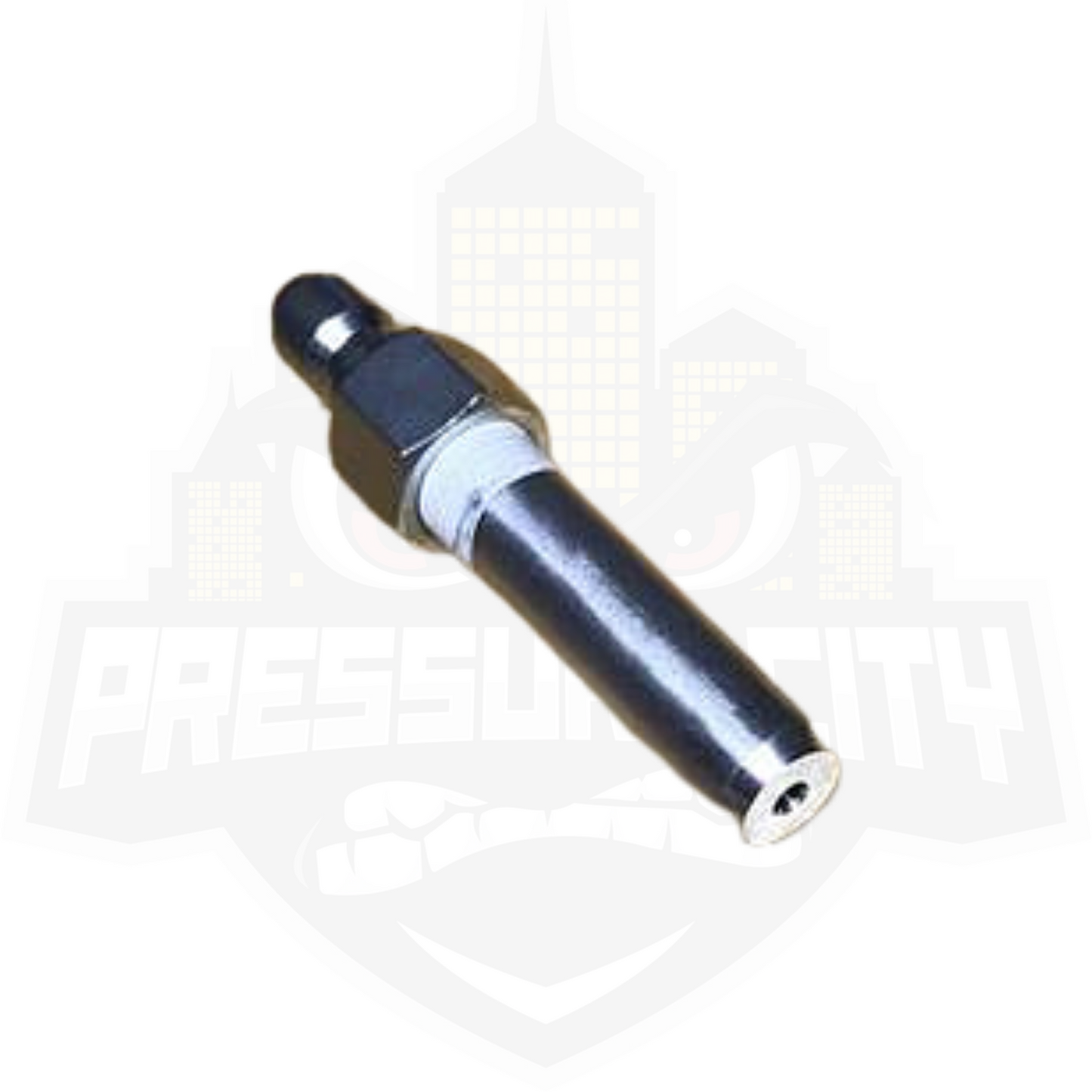 Shooter nozzle- Long Ranger
I purchased this nozzle last year. I never thought to leave review until now because I want to purchase a backup. Super Super great product.
Thanks for the great picture Mark! These nozzles are definitely time savers. Have a great day and we appreciate your business and your review here!
Thank you for the review Elisandro! We appreciate your feedback and your support of our family business, have a great 2023 season!
Saves me using the ladder for sure
I've used a lot of these. Most are made of brass or aluminum. Both get nasty looking fast from the bleach. This one has never been replaced and still works great. You can see the quality difference in it. Gives me about 15' or more reach
Thank you for the reply Jason! We appreciate your business and are happy to hear you are enjoying your Lone Ranger nozzle!